Collaboration
We are a one-of-a-kind model of collaboration between public authorities, university, and business that has become a European benchmark.
Collaboration: our
model for generating value
By collaborating with academic benchmarks as well as professional associations, businesses and the public sector, we can ensure that we are working on innovative, robust and relevant solutions that add value to society as a whole.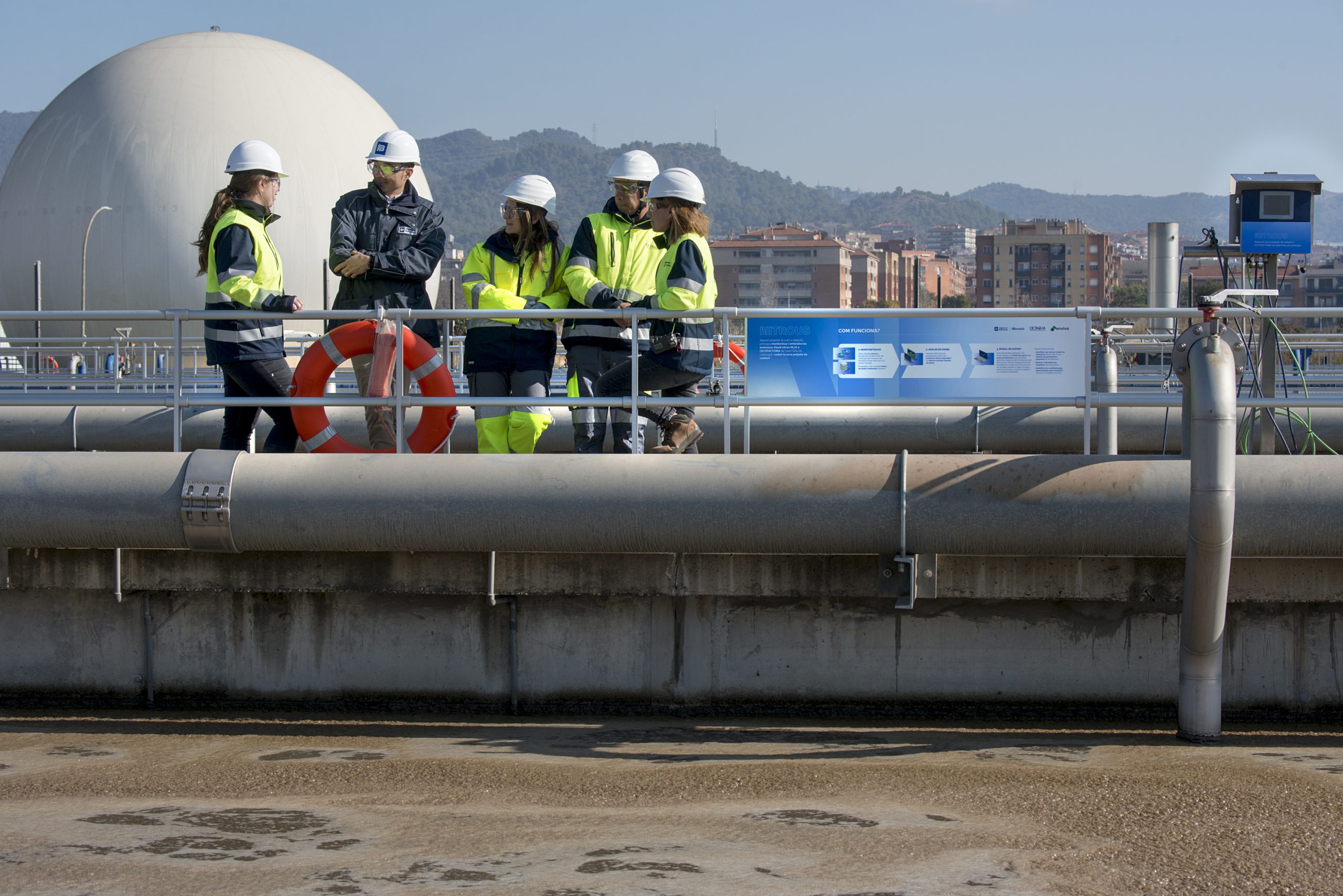 Collaborations of note
ARC

The Aqua Research Collaboration (ARC) is a European model for collaborative water cycle research. The association was founded in 2010 by five applied research centres, including Cetaqua, with the aim of jointly strengthening knowledge about water processes, conducting excellent research, promoting the application of scientific knowledge and supporting the more efficient and sustainable management of this resource.

EsAgua

EsAgua is a pioneering water footprint initiative in Spain promoted by Cetaqua and the Water Footprint Network. It was created in response to the growing need for water footprint information (WF) to achieve more sustainable and equitable use of freshwater. This network serves as a meeting point for institutions interested in the water footprint, as well as for raising awareness of the concept and promoting sustainable water management.
Strategic alliances with associations
The participation and leadership of workgroups in national and international associations bring us into contact with new trends and potential collaborations, as well as promoting the exchange of knowledge.
Bio Based Industries consortium (BBI)

Big Data Value Association

Water Europe

ICT4WATER

Centre of Innovation for Data tech and Artificial Intelligence

Holiwater
Collaboration with companies
The perspective of companies from different sectors helps us detect opportunities and translate them into viable and sustainable solutions (from a social, economic, and environmental perspective), adapting them to current and future needs.
Fertiberia

Repsol

Martin Codax

Syspro

GV Soluciones

Sogama
Innovation ecosystem
At Cetaqua, we create innovation ecosystems that make it easier for centres, teams and professionals to share visions and goals to do effective work with more robust and valuable results.
We combine the scientific rigour of universities and research centres, the influence and positioning of associations in current trends, the vision of companies in the real economy and the knowledge of public authorities.
Technology centres
and universities